Viva la Vuelta
In 2022 begon de vuelta voor het eerst in zijn geschiedenis in Utrecht! Visma, een grote sponsor van het Jumbo-Visma team, wilde dit natuurlijk in stijl vieren. De uitdaging voor hen was dat ze ontzettend veel kantoren en meer dan 2800 werknemers hebben verspreid over heel Nederland.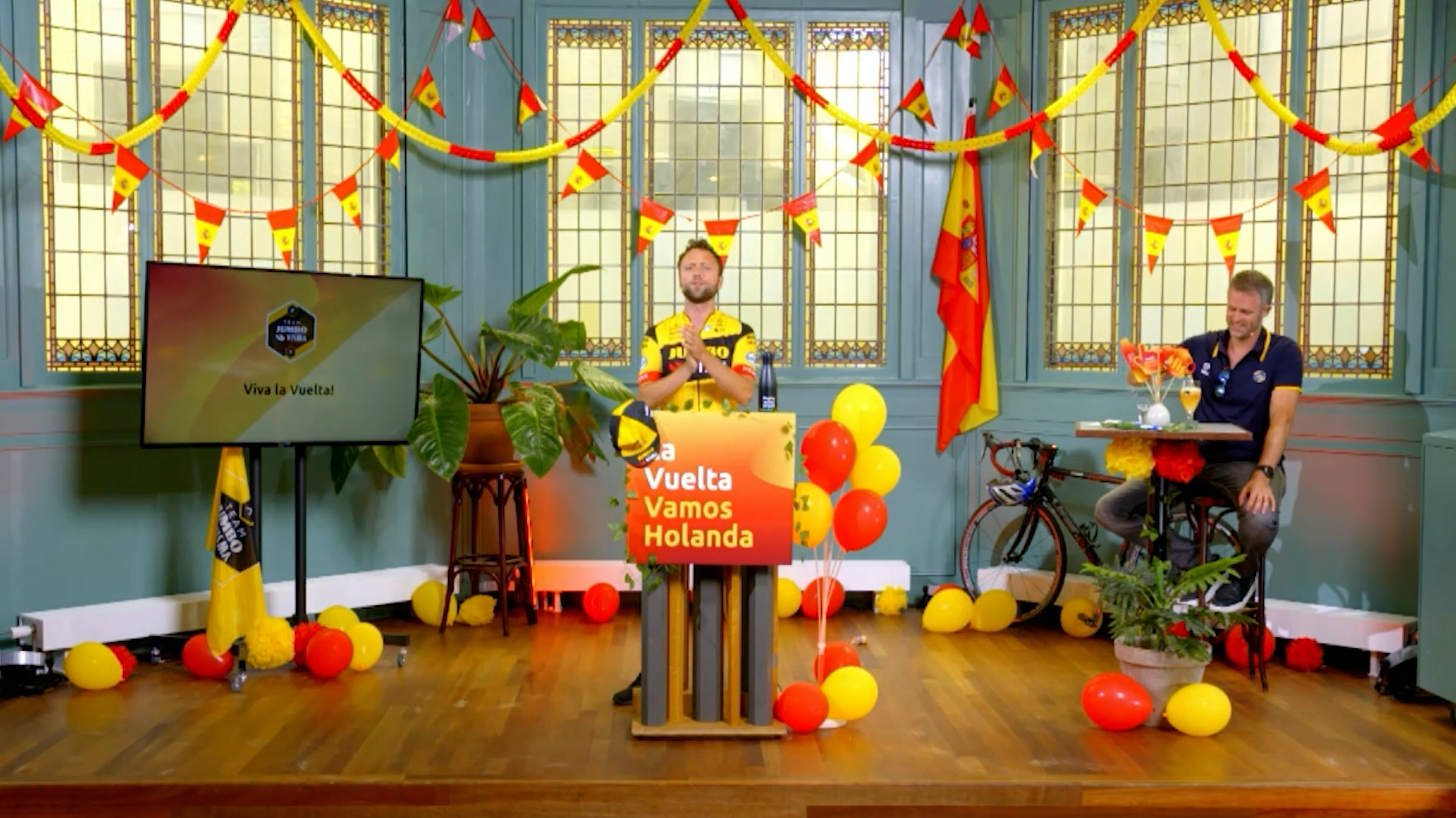 Wat wij hebben gedaan
Conceptontwikkeling
Livestream
Set design
Custom pubquiz kampioenschap
Daarom organiseerden wij een pubquiz kampioenschap voor hen. Elk bedrijf kreeg de kans om met meerdere teams mee te doen aan verschillende voorrondes. Dit konden ze gewoon vanuit het gemak van hun kantoor of huis doen, op 3 verschillende momenten. Uit deze voorrondes selecteerden wij de winnaars, die tijdens de grote show aan de finale mochten meedoen.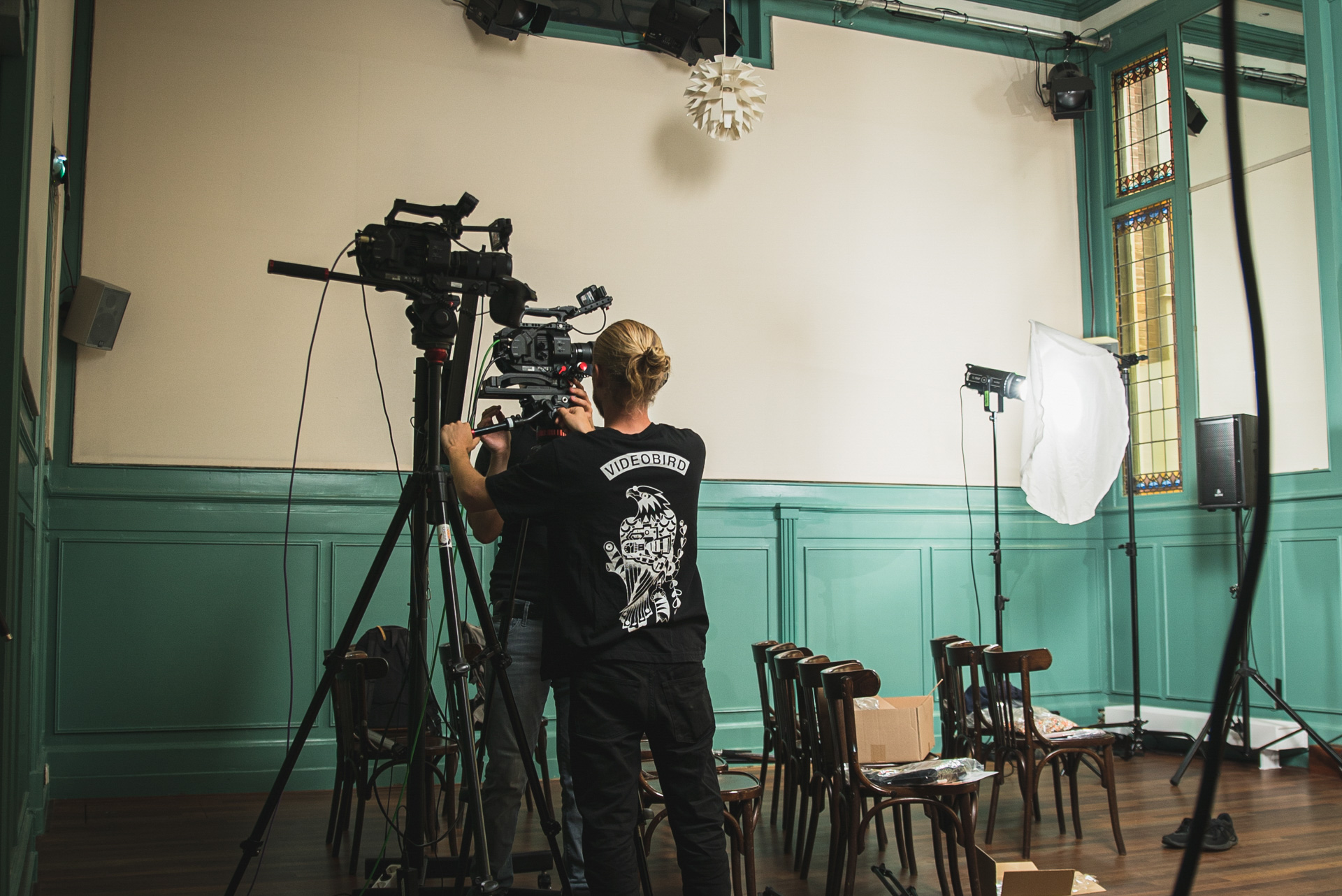 De finale pakten we groots aan, met een prachtige locatie in het hart van Amsterdam waar een deel van het Visma team aanwezig was.
Verder had elk bedrijf een Quizpakket gekregen waarmee ze hun kantoor in echt Visma stijl konden versieren en een drankje konden drinken.
Ook was er natuurlijk een custom quiz ontwikkeld, compleet in de vormgeving stijl van Visma.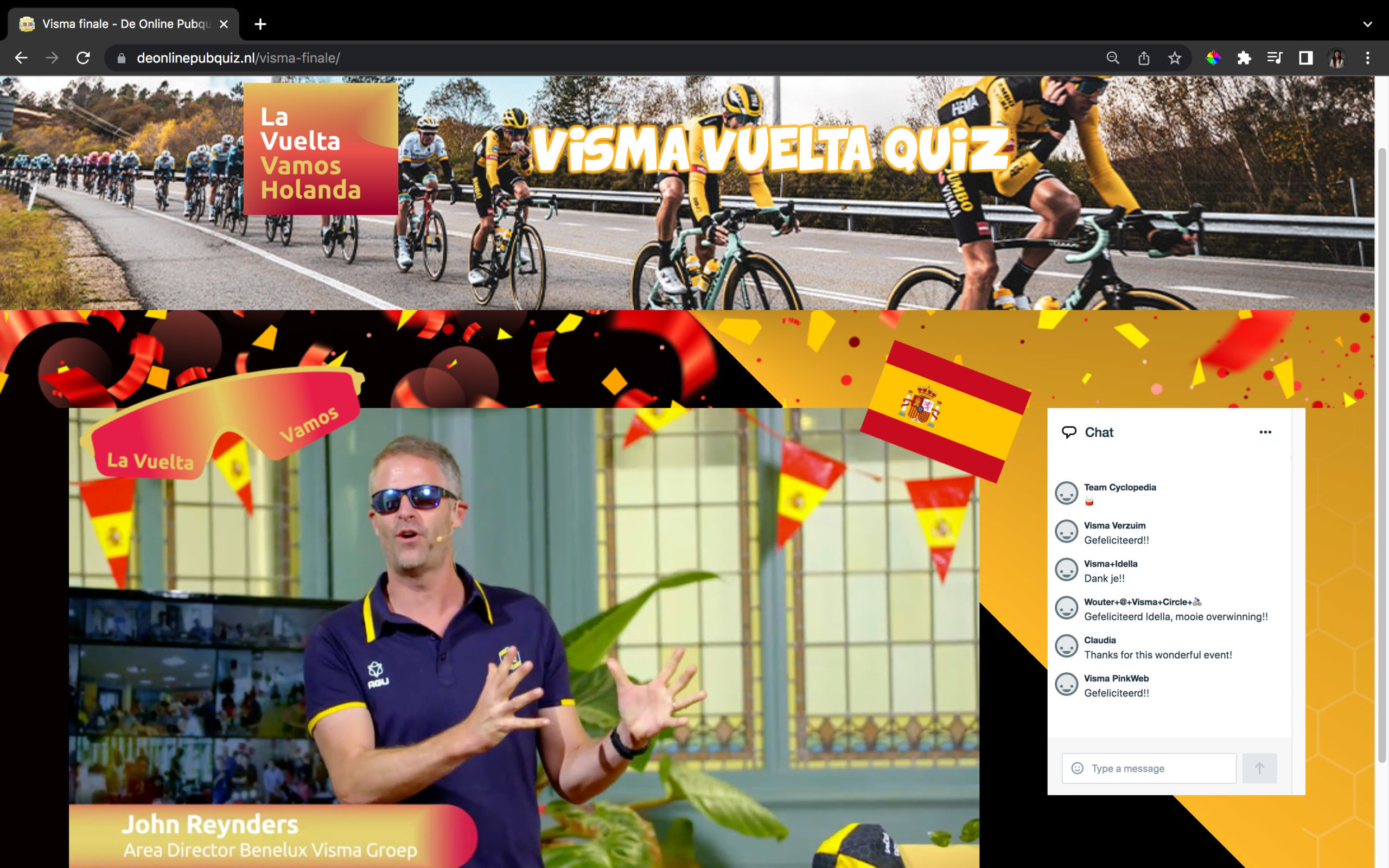 Na een bloedstollende quiz namen we afscheid en kon iedereen gaan kijken naar de aftrap van de vuelta waar team Jumbo-Visma goed in de prijzen zijn gevallen!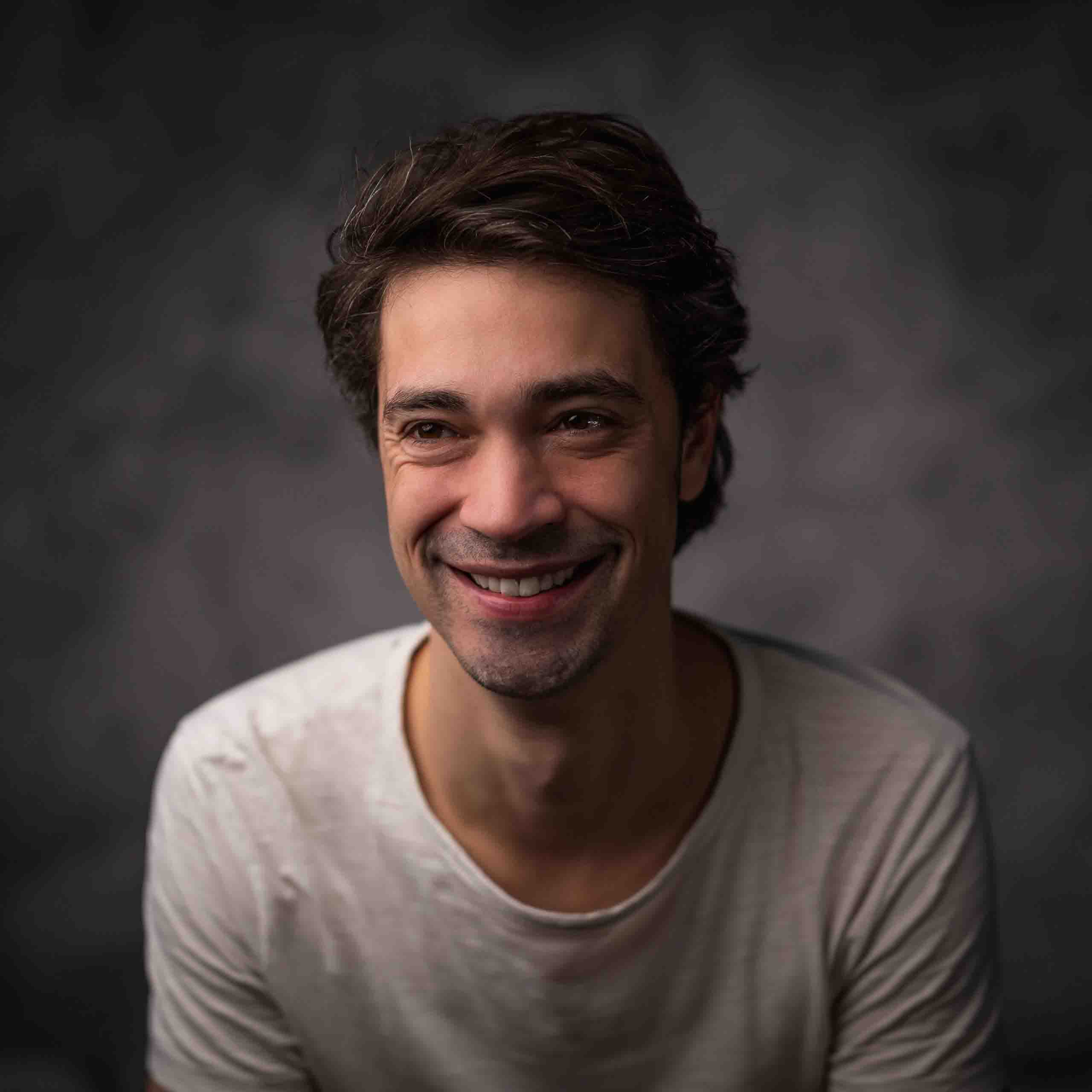 Laten we aan de slag gaan!
Mail Floran, onze Head of livestreaming, of geef ons een belletje.