Springlezend Live
Non-profitorganisatie De Leescoalitie kwam bij ons met de vraag of wij ze wilden helpen met het ontwikkelen van een hybride livestream format waar interactie met de fysieke en digitale kijkers centraal staat. Een hartstikke leuk project natuurlijk, zeker als het om een belangrijk maatschappelijk onderwerp gaat als de leesbevordering van kinderen in Nederland!
Wat wij hebben gedaan
Concept
Videoproductie
Fotografie
Livestream 
Setdesign
In dit concept hebben wij een onderscheid gemaakt tussen het primair- en het voortgezet onderwijs. Beide vormen krijgen een eigen aflevering met eigen presentatoren en gasten zodat de inhoud goed gefocust is op de benodigdheden van de leraren. De locatie speelt een belangrijk onderdeel in het concept. Elke editie vindt namelijk plaats in een andere bibliotheek verspreid over Nederland. We werken dan ook nauw samen met de verschillende locaties, waarbij de locatie niet alleen de achtergrond vormt maar ook technische ondersteuning biedt. Daarom hebben we ervoor gekozen de locatie prominent voor te laten komen in de leader van de show.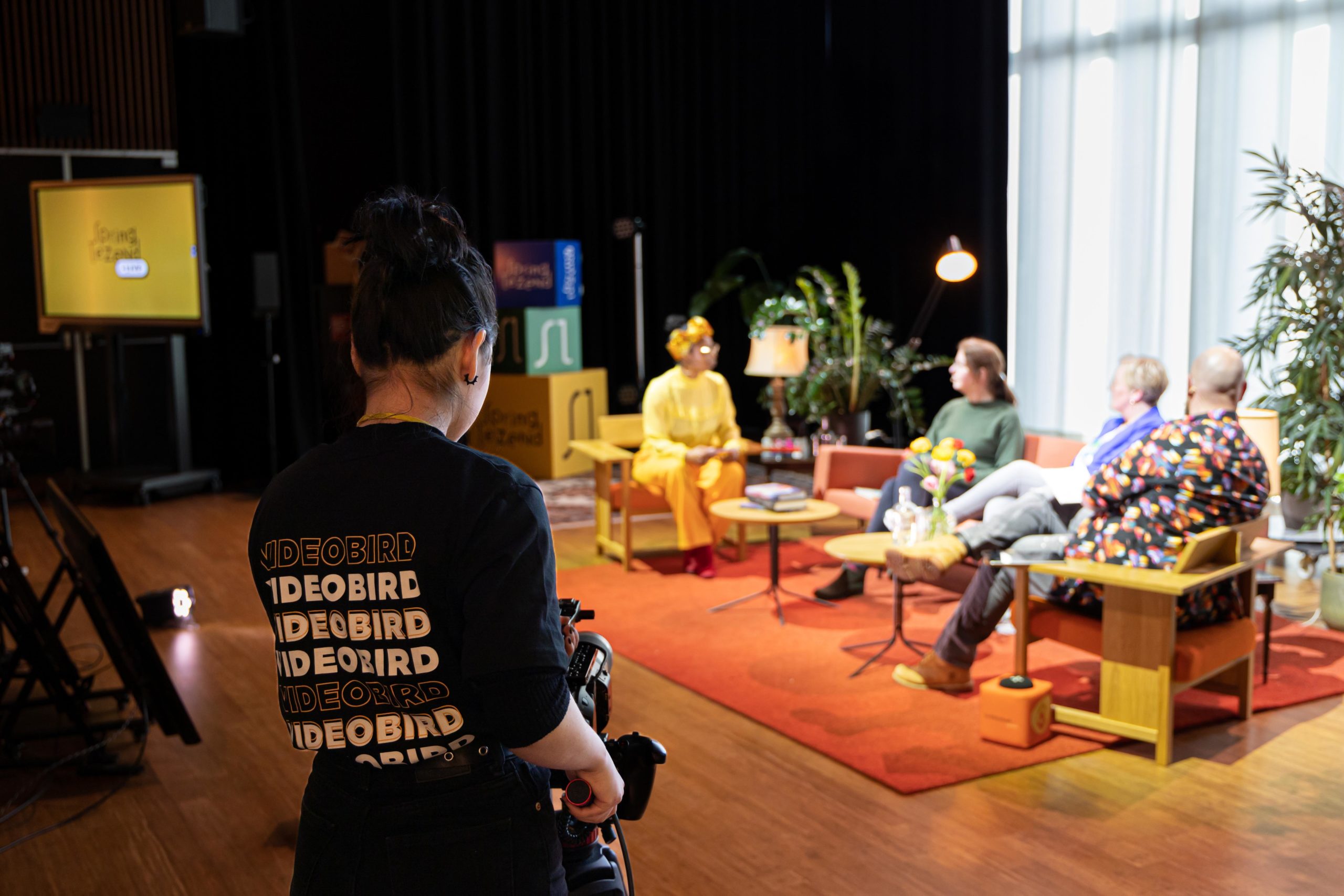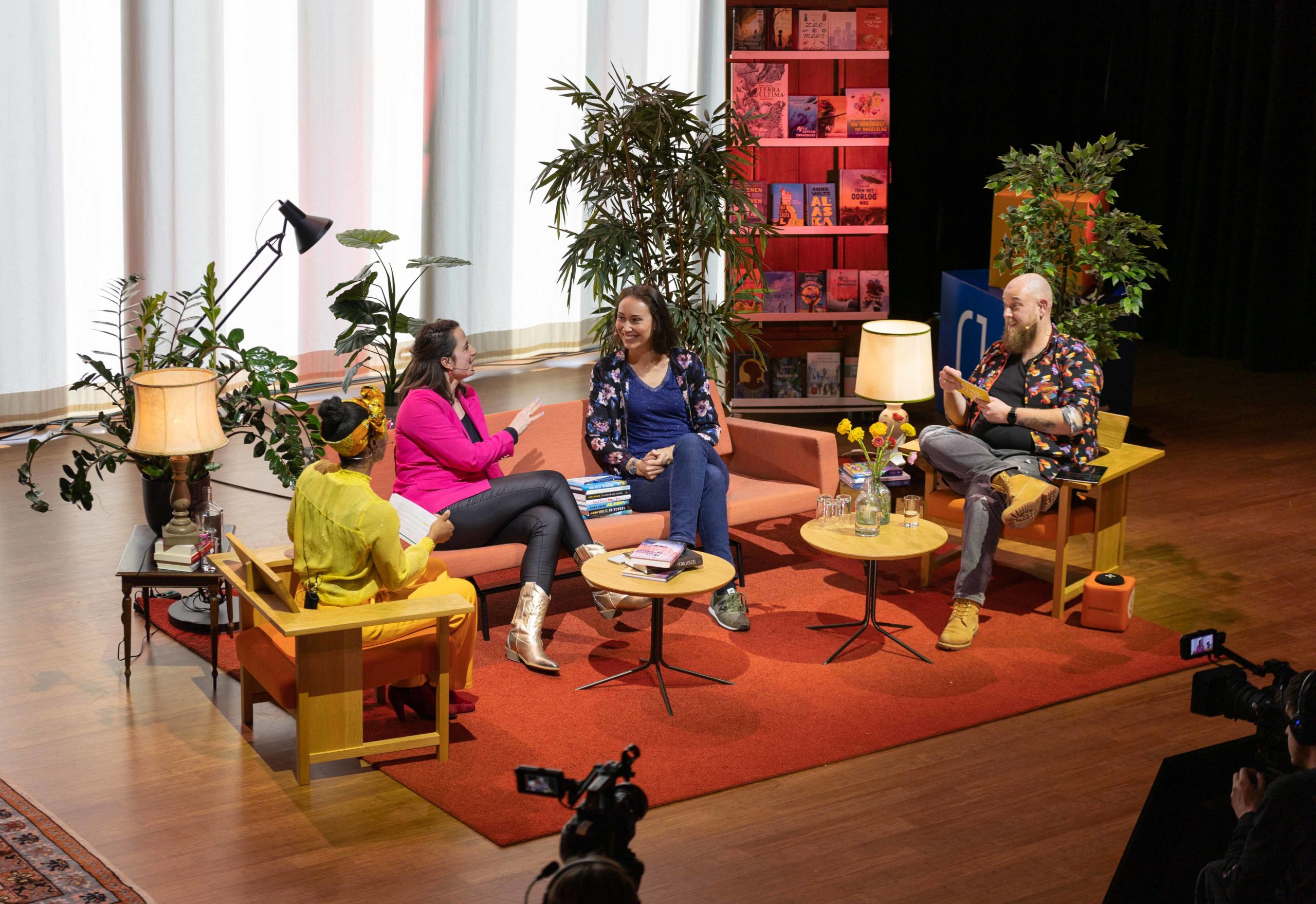 Maar bij deze opdracht doen we veel meer dan alleen de livestream. Zo hebben we het decor ontworpen en gaan we voor elke editie meerdere keren het land in voor boekentips en interviews. Deze zetten we tijdens de livestream in om de verschillende onderwerpen te introduceren en om het programma dynamisch te houden. Zo is er altijd een kinderboekenschrijv(st)er die voor komt lezen, discussiëren en nog een signeersessie geeft. Per livestream is er ook een vorm van entertainment, zo hadden we op de eerste editie spoken word artiest Lev Avitan met zijn ode aan de leraar!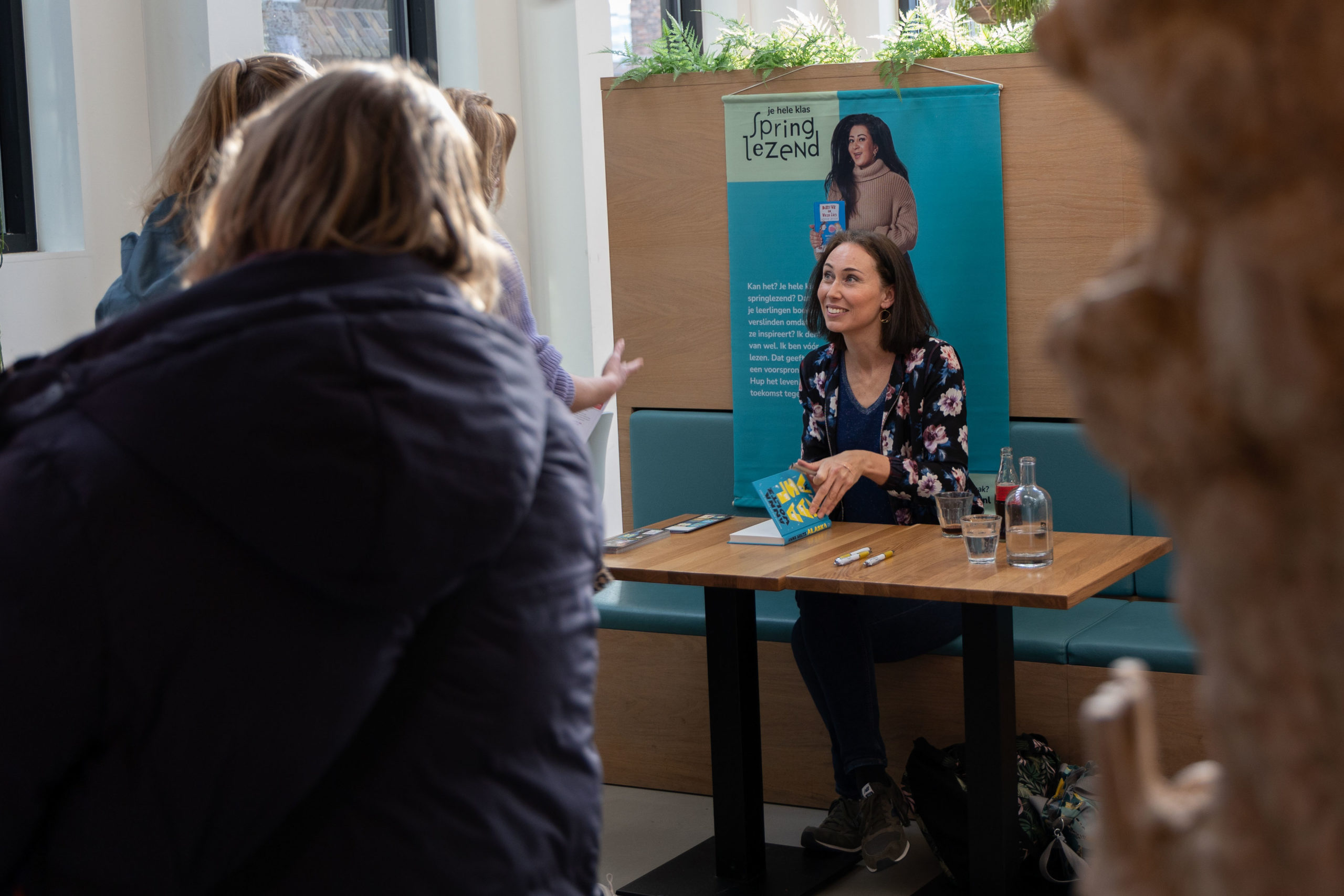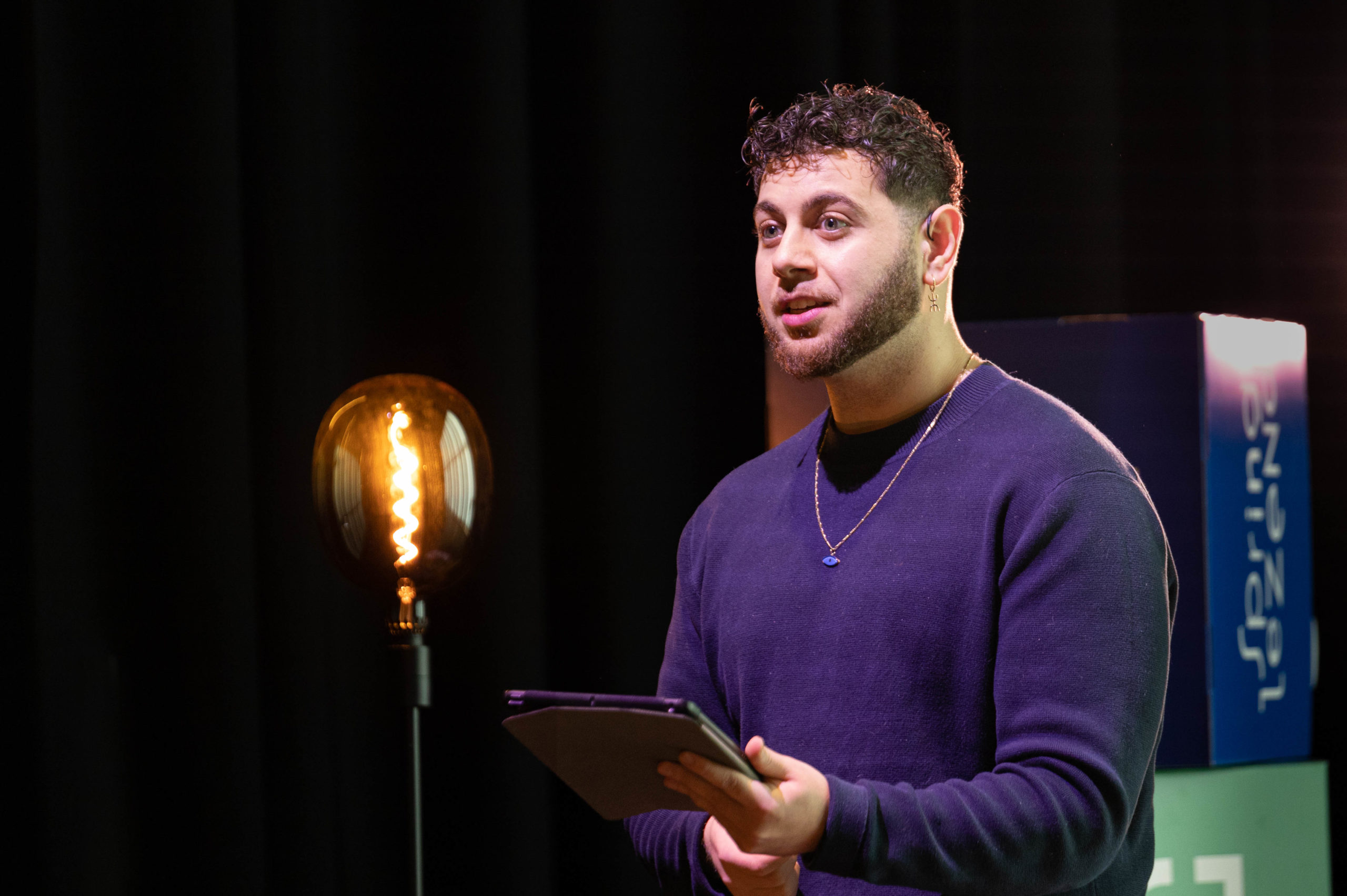 Met genoeg interactiemomenten als Mentimeter, vragen uit de zaal en de chat kwamen docenten van over heel Nederland aan het woord! Een ontzettend creatieve opdracht waarin we de leescoalitie vanaf het begin kunnen helpen met het opzetten van dit leuke project!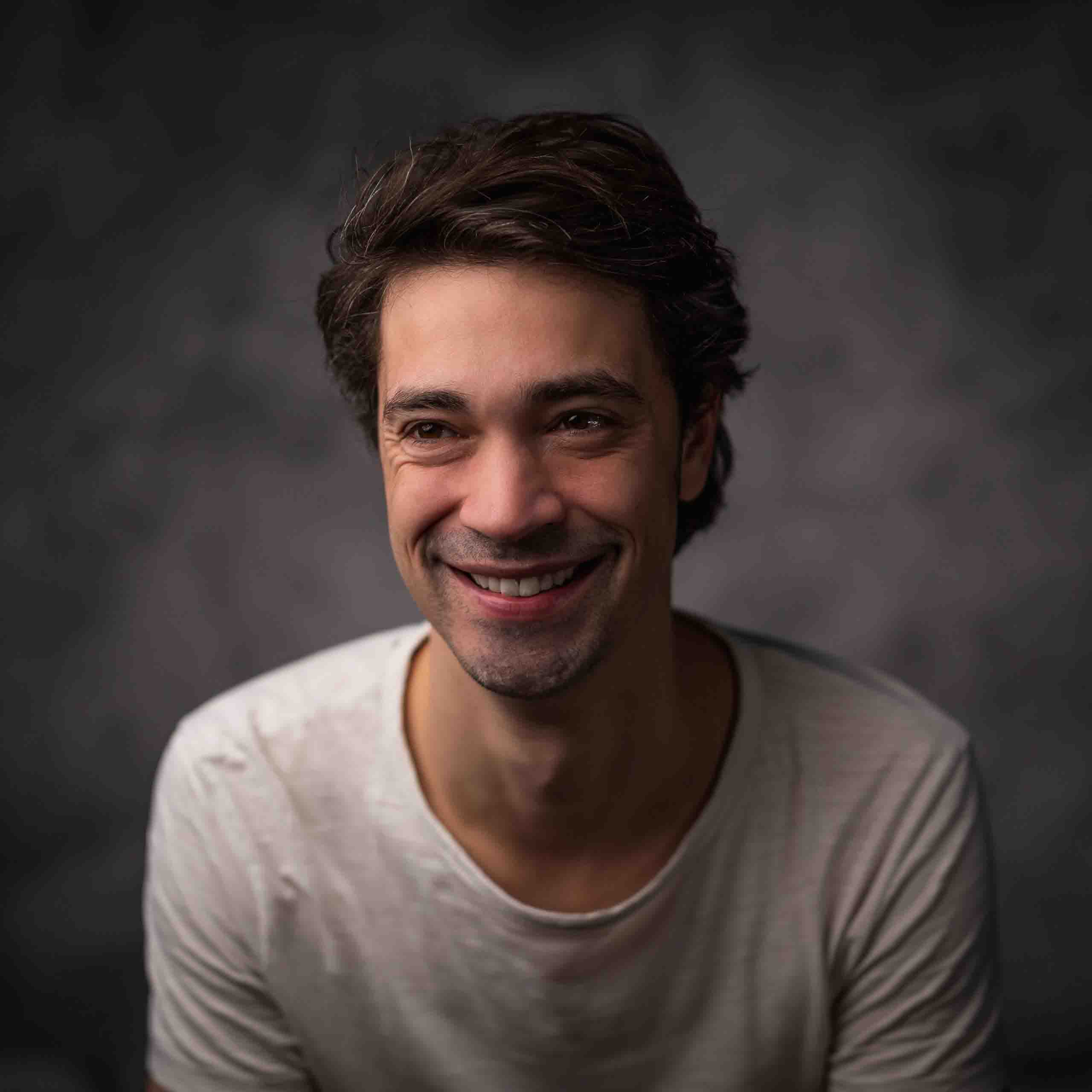 Laten we aan de slag gaan!
Mail Floran, onze Head of livestreaming, of geef ons een belletje.