Qiss-it recruitmentcampagne
Hoe we voor een recruitmentcampagne een negatief stereotype positief inzetten om onze opdrachtgever te laten opvallen in de competitieve IT-arbeidsmarkt.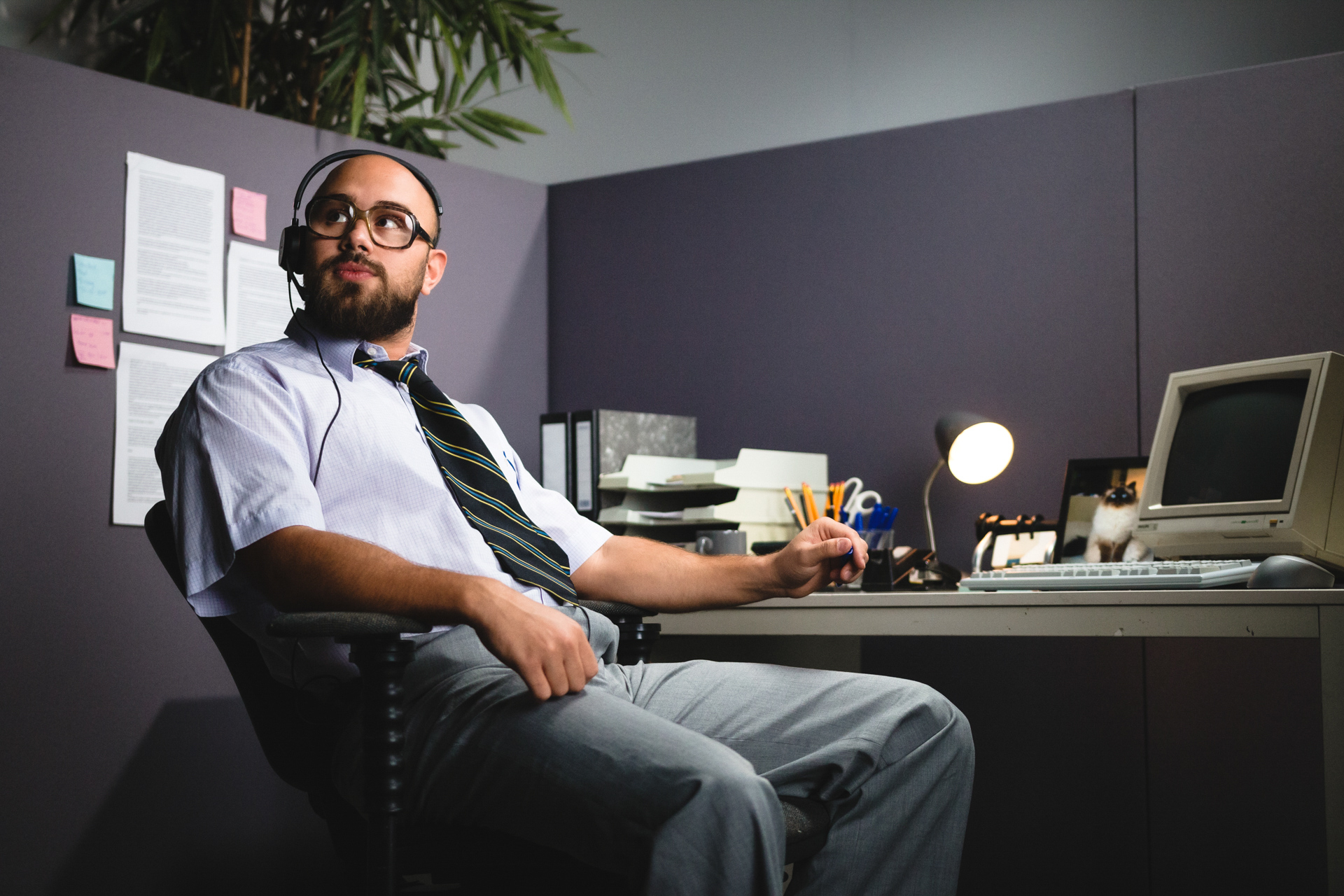 Wat wij hebben gedaan
Concept
Videoproductie
Fotografie
Setdesign 
Hoe bereik je jonge, net afgestudeerde starters die de IT sector links laten liggen omdat hun beeld van de IT verouderd is en zij zichzelf er niet in terug zien? Met deze vraag hielpen wij onze klant door letterlijk en figuurlijk outside of the box te werk te gaan.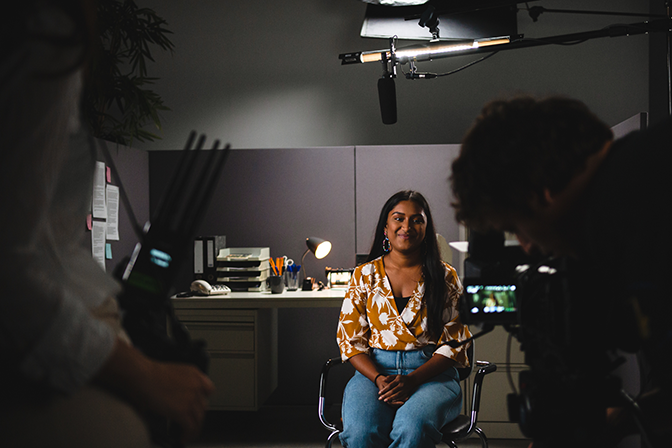 IT detacheringsbedrijf QISS IT is ontstaan vanuit de missie om meer vrouwen in de IT te krijgen, maar inmiddels, tien jaar later, willen ze die missie uitbreiden: alle mensen, ongeacht geslacht of herkomst, met een affiniteit voor IT en een goede beheersing van soft skills zijn welkom.
Meer dan welkom, gezocht! Hiervoor schakelden ze ons in, om na te denken over een originele en effectieve recruitmentcampagne om meer aanmeldingen te krijgen voor hun traineeship programma.
Een leuke uitdaging voor ons, heel veel IT-bedrijven vissen namelijk in dezelfde vijver, dus die content moest er bovenuit springen.
Klik eens op één IT-recruitment ad en je krijgt er tientallen in je feed, nagenoeg allemaal hetzelfde. Een slecht opgenomen tour in een min of meer hip gebouw, een standaard interview, dezelfde type portretten met arbeidsvoorwaarden.
Deze ads verkondigen vooral een heleboel, maar het oude principe van storytelling stelt: "show don't tell". Zeg niet dat je een leuke werkplek te bieden hebt, toon het.
Wij deden dit door te tonen dat dit bedrijf wel van een grapje houdt en niet bang is het verouderde beeld dat starters kunnen hebben van IT, te ontkrachten.
De aanpak
Na een aantal verkennende gesprekken over de precieze vraag, precieze boodschap en gewenste output van de campagne (zowel awareness als conversie ads), werkten wij een aantal ideeën uit in een voorstel voor de klant.
Eén daarvan was het 'outside of the box' idee; het 90's kantoorhokje uitbeelden met een verveelde kantoormedewerker, om dit beeld vervolgens te ontmantelen door het huidige kantoor en de cultuur te tonen.
Hier werd de klant erg enthousiast van en na intern onderzoek bleek dat de doelgroep dit idee helemaal begreep en aansprak. Zo gezegd, zo geschiedde.
In een awareness ad zetten we het oude beeld neer en ontkrachtten dit en in conversie ads spraken huidige en oud trainees, in diezelfde oude setting, over de voordelen van het traineeship bij QISS IT.
Het resultaat
Dat QISS IT niet alleen meer vrouwen in de IT wilden, hebben ze geweten. Binnen korte tijd meldden erg veel mannen zich aan voor het traineeship.
Een effectieve campagne dus! Nu wel weer de vraag: hoe laten we ook de rest niet achter? Hiervoor creëerden we een volgende krachtige campagne
Laten we aan de slag gaan!
Mail Isabelle, onze Head of Employer Branding, of geef ons een belletje.